Destruction of radiographic film and x-ray photographs – in compliance with applicable laws and regulations
We offer certified destruction and recycling. We guarantee full confidentiality, providing you with all required documents, for example confirmation of destruction.
We dispose of radiographic film in environmentally sound fashion and guarantee the protection of your sensitive data.
Valuable resources and raw materials can be recycled thanks to our efficient and sustainable technology.
Destruction of x-ray film
DISPOSAL OF RADIOGRAPHIC FILM FOR DIFFERENT INDUSTRIES
Medical: hospitals, laboratories, clinics, doctors' and vets' offices
Manufacturing: material inspection
Graphic arts: prepress film
All important information is summarised in our pamphlet on x-ray film destruction.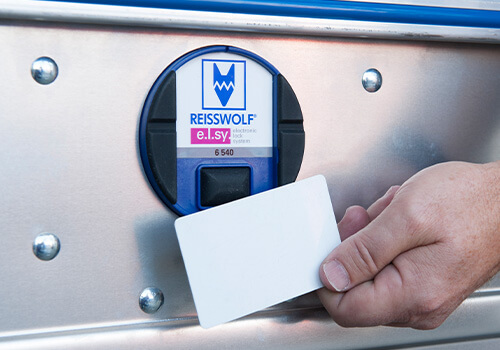 Focus on your business!
We dispose of patient files in compliance with legal safekeeping periods and data privacy laws, removing unnecessary documents from your archives or storage facility.