LOADING INTO OUR SPECIAL COMPRESSION VEHICLE
REISSWOLF Switzerland has several types of vehicles that keep our logistics flexible and competitive. The 3 types of vehicles are equipped with continuous GPS monitoring with vehicle status reports.
This is how the emptying process works with our press car:
During the loading process, the secure containers are emptied into one of our specially equipped vehicles "on the spot", in strict compliance with the security regulations. These vehicles meet all current security standards, as do the arrangements for unauthorised opening of the secure containers (tamper-proof electronic lock); the containers are electronically released and emptied into the closed compartment in the rear of the vehicle. The files are compressed in the compression chamber and no access to these files is possible. The files are absolutely inaccessible and securely protected during the entire transportation process. For the vehicle to be emptied, the rear part of the vehicle must be raised with a coded remote control system (which will remain constantly in operation) and the sensitive files are then ejected into the high-security sector of the file destruction plant.
Destruction
During unloading, the compression vehicle empties the content directly into shallow silos in front of the file shredder in the security / shredder room. The shredder room and gate are under constant camera surveillance. A coarse shredder slices up the material, a "swirler" underneath swirls it round, and in the third stage it is finely shredded. The shredder with feed belts and the downstream baler are fully automatic.
The reisswolf certificate of destruction
Confirms at the end that the written materials handed over to us were irretrievably destroyed in accordance with the statutory provisions (Data Protection Act) immediately after receipt without intermediate storage.
Materials cycle
The finely shredded material destroyed in compliance with data protection provisions is pressed in a press into large bales, which are used as raw material in the material cycle of paper recycling. The storage and marketing of privacy material firmly pressed into bales are taken over by the Paprec group recycling facilities in the immediate vicinity.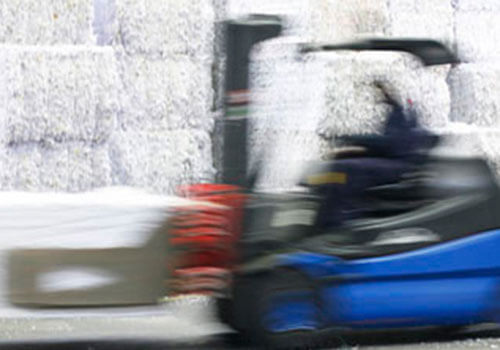 More about reisswolf
We've been destroying confidential files and data securely and professionally for 25 years.