All-round security: Our E.l.sy. security lock
e.l.sy. (electronic lock system)
Innovation
Reisswolf has a new electronic locking system on the Swiss market: e.l.sy., the electronic lock system that has been specifically tailored to the needs of Reisswolf – and thus also to the needs of security-conscious customers.
Features
Lock up your containers with an RFID chip card (special plastic card with built-in microprocessor) instead of a conventional key. This not only enables you to individually specify the use of the key, but also records all the events that affect the corresponding lock: you can fully monitor the containers from the time they are opened to tracking the container to an adjustable alarm when the containers are reopened.
Security
YOUR BENEFITS WITH THE E.L.SY. SECURITY LOCK
e.l.sy. offers improved security and thus strict privacy when handling your file and data destruction. The system is easy to use, creates regular reports and statistics, and guarantees complete monitoring of the use of the containers.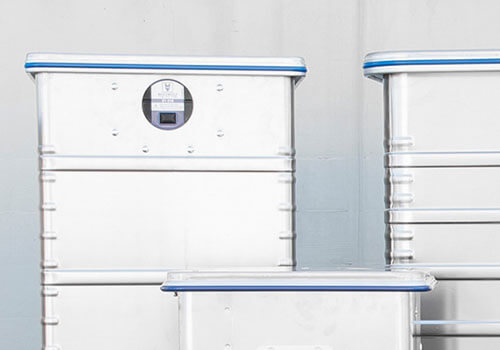 Your partner for secure file destruction
Our secure transport containers are available in various sizes and formats